Your First Dental Visit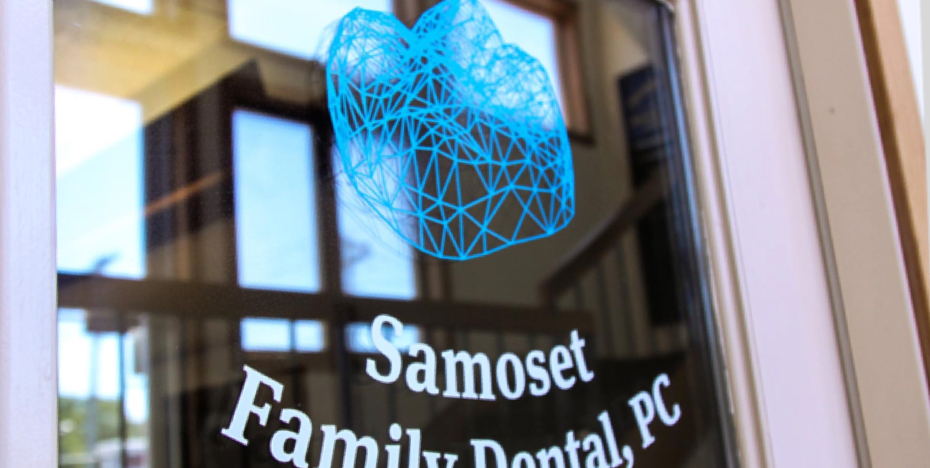 Welcome!
When you first arrive at our office here on Samoset Street you will be welcomed by Sue at our front desk. She will ask you to fill out your new patient paperwork and patient information. If you have not already printed and filled out the forms, we will provide you with the necessary paperwork. (Please allow 15 minutes before your appointment time to do this if you choose not to print and fill out the paperwork ahead of time. You can download the new patient HIPAA form and medical history forms here).
Top-quality & Comfortable X-rays
Once completed, one of our hygienists will direct you to the chair where you will be introduced to our office and we will learn more about you and your oral health.
The hygienist will take a FMX, a full mouth set of x-rays, so that we may be able to properly diagnose and treat your specific needs and make notes for you dental plan.
Our intraoral X-ray system is a brand new Gendex Expert DC. Compared to film x-rays, this digital x-ray machine has much less radiation exposure to our patients.
Our Gendex XS-700 sensors are ergonomically designed for Pedodontists. The rounded edges and mini size will fit anyone comfortably.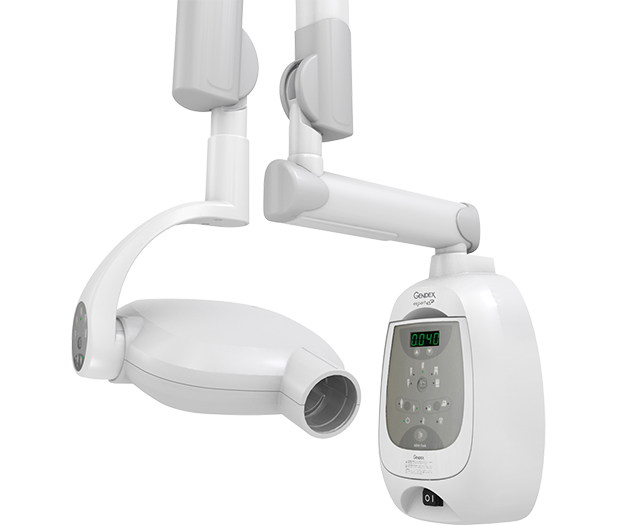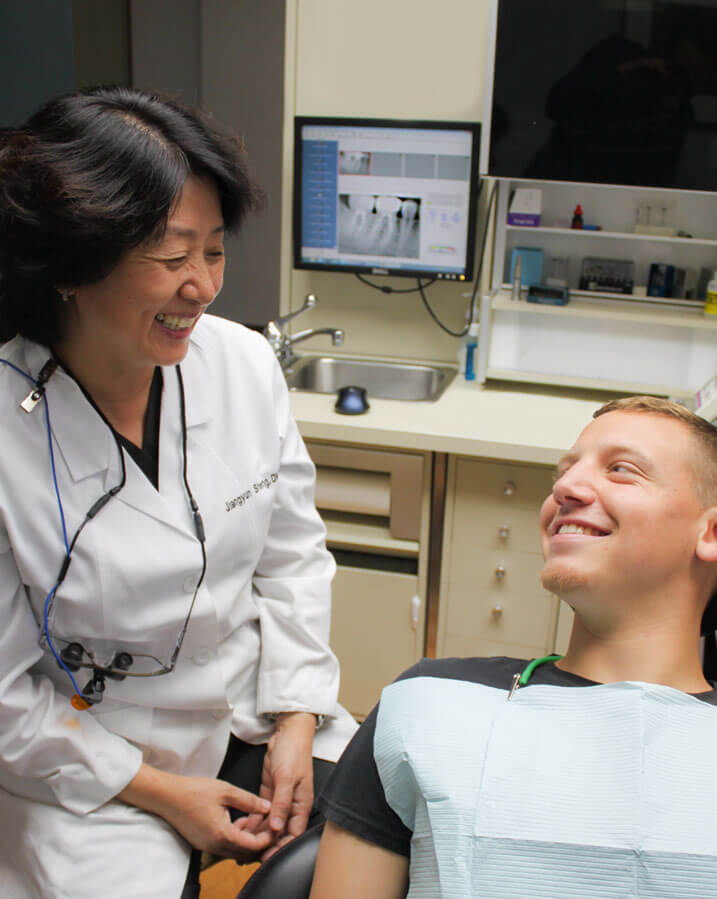 Cleaning & Individual Oral Health Consultation
Next, the hygienist will proceed to give you a complete cleaning, all while charting your mouth into our system. Once completed, Dr. Sheng will step in and introduce herself to you and your mouth. She will do a comprehensive evaluation and discussing with you the treatments you may need.
Whether you simply need to maintain oral health by setting up your next cleaning appointment or you have another procedure that needs to be done, we will discuss every option openly and honestly with you taking any questions and concerns to heart.
Checkout & Make Appointment
You will then proceed to check out. If you have insurance, we would have given you a pre-estimate of the co-pay before you come in. We will adjust the amount for you so you only have to pay the co-pay without any hassle dealing with the insurance.
If you need more flexible options in paying for your visit, we can accomodate you and figure out a custom paying plan. For more information on payment, please see our Financing & Insurances Page.
We will also make your next cleaning appointment and any other appointment you and the doctor have determined necessary.
Ready to schedule an appointment?
Request Online